My fav show is on the way to find its winner! Last nite was the 10th episode, but I didn't have a chance to watch it yet. Since I'm using UiTM wireless, all kind of streaming medias were blocked permenantly (haihhhhhh...) So, today dgn muka tak malunye saya terpakse la meminjam broadband my roomate utk tgk America's Next Top Model cycle 11 kat youtube...heheh :)
(Tapi the buffering part was sooooo lembap okeh! siap t'tido2 nak kasi buffering tu habis...isskkk. Guna streamyx wireless kat kampong laju gile...jadi Jom streamyx...hihih :P)
There were 5 girls left in the show...which are Samantha, Elina, Majorie, McKey, Analeigh & Sheena. I would say that all of them have their own uniqueness. Macam Majorie tu, she's very awkward n get nervous very easily. Cakap laju gile...n bile cakap tgn dia tak reti dok diam...klaka! But, in term of taking good pictures...Majorie is one of em'. Elina is also one of the strongest contestants. She took amazing pictures! But, in the 2 previous episodes...prestasi dia dh tak consistent.
On the latest episode (which I managed to watch the recap) the girls flew to Amsterdam. As usual, going abroad is all about the go sees challenge! Can't wait to watch it...just imagine Majorie n her interview sessions :))
For the final, I would like to see Samantha on the top 2. U go girl!!!...n maybe Elina could be the finalist too. I like Sam b'coz she's not fake in term of showing her true personality..owh so do Sheena =) u guys roxx!!!
BTW, did u know that one of the contestants in this season was a transgender?yup yup...her (errkk..or should I say HIS) name is Isis Tsunami.
Owh ya...did u also knew that the winner of the previous cycle is a plus size model??? Seeeeee...u dunt have to be
'tiny'
to
be + look gorgeous
! Here's pics of Whitney...a 10 size woman with her very own nice curvy body ;) . Aren't she gorgeous??? =)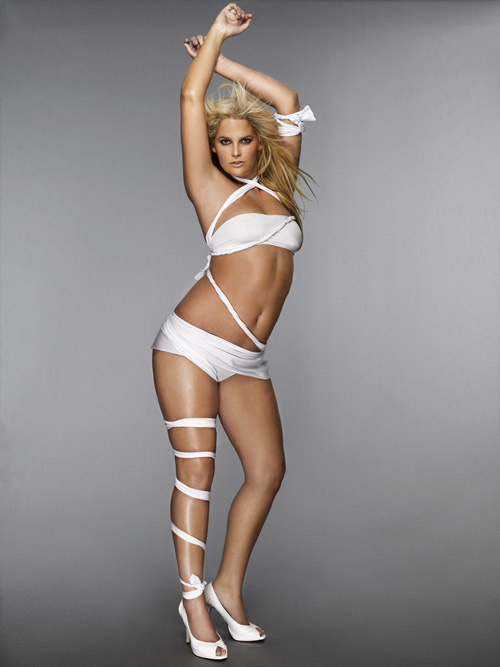 (in her winning gown :) by Versace)
* today I managed to drink my yummy HL shake + eat less!!! Congrats to myself..hihih :))