Haihhh...I'm so confused rite now!
I'm going to Singapore this Friday...for one day trip.
Subuh gajah bertolak...mlm balik.
I've made some research to get infos regarding where to go in Orchard Road (as my main intention is to shooooooping!! heheh...)
But,
I'm absolutely confused b'coz there's sooooo many shopping malls in Orchard Road. With limited time + fulusss, where should I go? I'm thinking of to singgah at Vivo City too...tapi macam tak sempat je kan..huuu~
The Centrepoint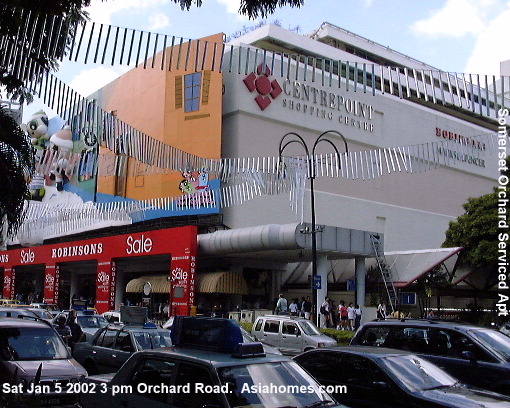 Forum The Shopping Mall

Ngee Ann City

The Paragon

DFS Galleria

Click
HERE
to see moreeee shopping malls at Orchard Road...rambang mata okeh (alangkah indahnya kalau ada duhet 1 guni :p hikssss)
Anybody out there..pls pls pls help me decided which mall should I 'terjah' for the kirai-mengirai duhet activity???ngeh ngeh ngeh...
P/S: Kak Iszan...bolehkah memberi sedikit maklumat?heheheheee...:D